Solar Batteries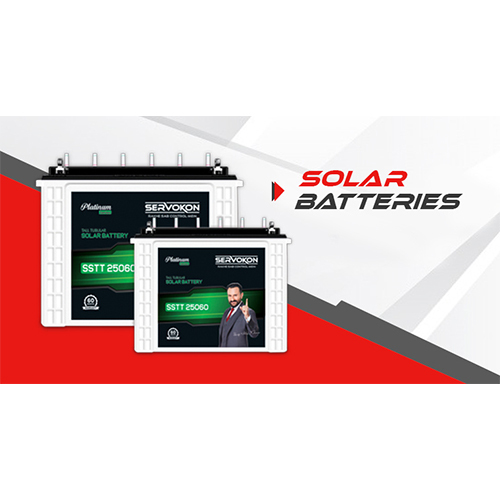 Solar Batteries
Product Description
This solar battery is an innovative and efficient energy storage solution that harnesses the power of the sun to provide reliable and sustainable energy. It can power homes and businesses for extended periods, even during power outages. It features advanced lithium-ion battery technology that ensures long-lasting and consistent energy storage, while its intelligent management system maximizes energy efficiency and minimizes waste. This solar battery is easy to install and operate, with a user-friendly interface that allows for remote monitoring and control.
FAQs of Solar Batteries:
Q: What is a solar battery?
A: A solar battery, otherwise called a solar energy stockpiling framework or solar battery stockpiling, is a gadget that stores overabundance power created by solar boards during times of daylight. The put away energy can be utilized some other time when solar age is low or around evening time.
Q: How do solar batteries work?
A: Solar batteries work by changing over and putting away the immediate flow (DC) power created by solar boards into synthetic energy inside the battery cells. This put away energy can then be changed over once again into usable power (exchanging current or AC) when required.
Q: Could solar batteries at any point be retrofitted to existing solar board frameworks?
A: Indeed, solar batteries can frequently be retrofitted to existing solar board frameworks, contingent upon the framework's similarity and the kind of inverter utilized.
Q: What is the limit of a solar battery?
A: Solar battery limit is normally estimated in kilowatt-hours (kWh) and shows how much energy the battery can store. Battery limit changes relying upon the maker and model.
Q: How long might a solar battery at any point give power?
A: The term a solar battery can give power relies upon its ability and the power interest of your home. More modest frameworks could give capacity to a couple of hours, while bigger frameworks could support power for the majority of the evening.