Single Phase Offline UPS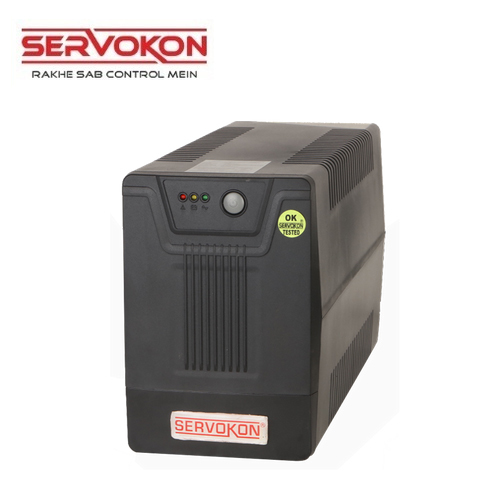 Single Phase Offline UPS
Price And Quantity
Product Specifications
Product Description
Nearly from more than three decades we have fully emerged ourselves in providing finely made set of power devices and equipment to our prime customers in different corners of India. Single Phase Offline UPS is one of such systems, which is widely known for offering power solutions. In this black color system load gets fed directly from the mains of the raw instead of inverter outputs during normal operations. Offered Single Phase Offline Uninterruptible Power Supply, are in huge demand nowadays, by seeing in the growth of business oriented organizations. Thus offline uninterruptable power supply is designed with the battery backup features along with efficient bidirectional topologies.
Features of Single Phase Offline UPS:
1) This offline system works in single phase.
2) It is available with effective and reliable power stages.
3) It will help is designing reliable hardwares.
4) It is considered to be a source of backup power.
FAQs of Single Phase Offline UPS:
Q: What is a Single Phase Offline UPS?
A: A Single Phase Offline UPS is a kind of uninterruptible power supply that gives reinforcement capacity to associated gadgets during blackouts or voltage vacillations. It works by changing to battery power when it distinguishes a deficiency of info power.
Q: How does a Single Phase Offline UPS work?
A: A Single Phase Offline UPS persistently screens the info power supply. At the point when the info power is inside typical reach, the UPS permits the ability to go through to the associated gadgets without utilizing the battery. Assuming the information power becomes shaky or bombs totally, the UPS changes to battery power quickly to supply guarantee persistent power.
Q: What sorts of gadgets can be associated with a Single Phase Offline UPS?
A: Single Phase Offline UPS units are reasonable for a great many gadgets, including PCs, switches, modems, TVs, home theater setups, little servers, and other basic hardware.
Q: How would I pick the right limit with respect to a Single Phase Offline UPS?
A: Pick an UPS with a limit that matches the consolidated power utilization of the gadgets you plan to interface. Really take a look at the all out wattage or VA (volt-ampere) rating of your gadgets to decide the suitable UPS limit.
Q: What's the distinction among on the web and offline UPS?
A: Online UPS frameworks give a consistent power supply by continually running the associated gadgets from the battery, while offline (otherwise called reserve) UPS units change to battery power just when the info power fizzles.
Trade Information
Chandigarh Himachal Pradesh Manipur Arunachal Pradesh Andaman and Nicobar Islands Nagaland Dadra and Nagar Haveli Andhra Pradesh Assam Chhattisgarh Delhi Daman and Diu Gujarat Goa Haryana Jammu and Kashmir Jharkhand Kerala Madhya Pradesh Maharashtra Mizoram Lakshadweep Meghalaya Odisha Pondicherry Rajasthan Sikkim Tamil Nadu Telangana Tripura Uttar Pradesh Uttarakhand West Bengal South India Central India North India East India West India Karnataka Punjab Bihar