Dry Type Transformer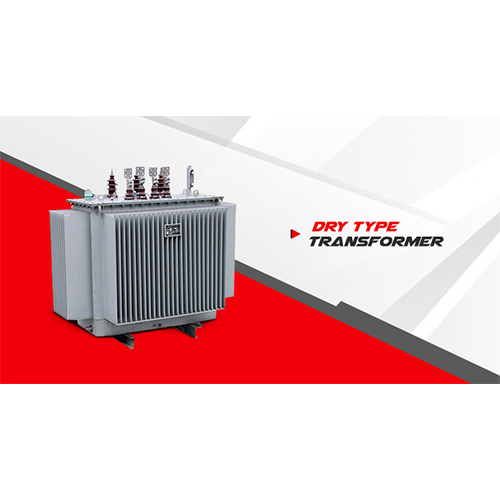 Dry Type Transformer
Product Description
With the combination of our sturdy infrastructure and the ability of our technical personnel, we are engaged in manufacturing and supplying a quality grade Dry Type Transformer. These transformers are manufactured by using the superior grade materials sourced from the authentic vendors of the market. In order to minimize fire hazard and environmental contamination we check the Dry Type Transformer on safety and functionality parameters. The clients can avail our transformers in different sizes at the reasonable price.
Features of Dry Type Transformer:
Long lasting

Defect free

Excellent performance
FAQs o f Dry Type Transformer:
Q: What is a dry-type transformer?
A: A dry-type transformer is a type of electrical transformer that utilizations air as the cooling medium to disseminate heat created during activity. Dissimilar to oil-filled transformers, dry-type transformers don't utilize fluid coolant like mineral oil.
Q: How does a dry-type transformer function?
A: A dry-type transformer works utilizing the standards of electromagnetic enlistment. It comprises of essential and optional windings folded over a center. While exchanging current (AC) moves through the essential winding, it produces an attractive field that prompts voltage in the optional twisting, bringing about the change of voltage levels.
Q: Where are dry-type transformers regularly utilized?
A: Dry-type transformers are normally utilized in different applications, including business structures, modern offices, schools, clinics, and regions where fire wellbeing and natural worries are needs.
Q: What are the cooling strategies for dry-type transformers?
A: Dry-type transformers utilize different cooling strategies, including normal convection (free air), constrained air, or a mix of both. Constrained air cooling includes utilizing fans to upgrade heat dispersal.
Q: Can dry-type transformers deal with various voltage levels?
A: Indeed, dry-type transformers are accessible in different voltage evaluations, including low voltage, medium voltage, and high voltage, contingent upon the particular application and necessities.
Q: Are there various protection classes for dry-type transformers?
A: Indeed, dry-type transformers are grouped in view of protection classes like Class F, Class H, or Class K, demonstrating their temperature capacities and protection materials.